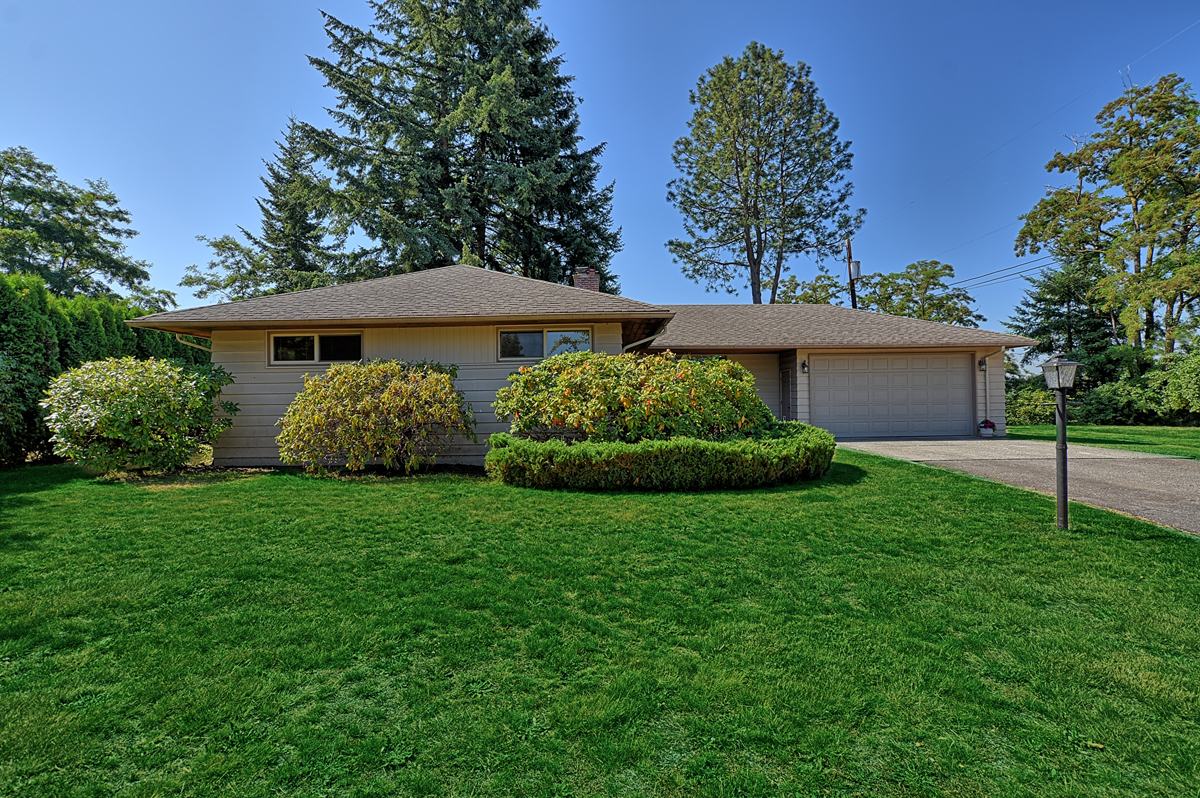 It is with mixed emotions that I am selling my family homestead, after 62 years of family ownership. My parents had this house built in 1956, moving in when I was one. I lived there until moving to Hawaii in 1978 (except for college fraternity life at the UW). Mom passed in 2011 and Dad moved into a retirement home in 2013, so we rented the home for the past 5 ½ years. But with Dad's recent passing, it is time to move on and give it (not literally) to a family that will hopefully enjoy living there as much as we did.
There are so many memories with so many friends in my youth who spent countless hours at my house. As I walked through it the other day, I could picture Mike Larson eating dinner with us at the kitchen table & laughing at my brother (David Peterson) and me going at it; Thomas Bosket & I laying on the floor in front of the stereo in the living room, endlessly listening to The Monkees between 1966-67; Guy Willett trying to teach Tom Bosket & I how to 'fast' dance in that same living room before a Jr. High sock hop; Thomas Rohde & I kicking a paper football with our fingers in the living room, seeing who could break our own distance world record; Jim Donnelson, Dan Durland & I playing chicken on the basement pool table…and somehow not breaking our fingers; skipping high school assemblies with Bart Wiersma & Dave Espedal to play billiards at the house, which was only a few blocks away; Norris Sturgeon & I staying up all night watching Monster movies downstairs while in grade school; learning my chops on the basement ping pong table with my Dad & brother (which turned into 2 Jr. High School championships for me); laying on the steps to the basement with the door closed, talking to Janet Walker Pearson for hours while in 9th grade; sucking on my Mom's unlit cigarettes with Eric Swensen in the 6th grade (both of us turned green and had to put our heads in the toilet; playing WAR (card game) all summer long with John J Otness, while eating ginger snaps & drinking milk; and of course often running home during high school tennis practice with Tom Rohde to eat ice cream in the kitchen, while the rest of the team was running the cross country course to get in shape.
This home was a great place to grow up, with a great location in the town of Arlington. It is sad to see it go, but it is time. After all, it is just a house.